A propos de l'auteur Shani Knight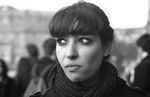 Shani Knight
Email : Contactez-moi
Ville : STRASBOURG

Quelques mots sur moi
I am
Inspired by:
Jeff Wall, Rodney Matthews, Gregory Crewdson, Alp Kemal, Rinko Kawauchi, Sarah Ung, Jérome Bosch, J.M William Turner, Norman Rockwell, Clive Barker, Cy Twombly, Gerald Brom, Kwon Kyung Yup, Maurizio Bongiovanni, Sorayama, Olivier de Sagazan, Claude Closky, Le Comte de Lautréamont, Gil Elvgren, Trent Reznor, Comic books...
Mes centres d'intérêt
L'Art (photo, peinture, dessin, ...), les LIVRES, the chat, video games, geeky stuffs, science fiction, Scotland... Matériel: Canon EOS 400D (réflexe numérique), Canon T50 (argentique), Practica Electronique BC1 (argentique), Canon AV1 (Argentique) Polaroïd Supercolor 635, Objectif additionnel à focale fixe 85mm à ouverture 1:18, Objectif additionnel Macro 35-70mm, Objectif additionnel 210mm.
Mes films préférés
Donnie Darko, Dracula (by Coppola), Back to the Future, The Labyrinth, Legend, Beetlejuice, The Rocky Horror PIcture Show, Phantom of the Paradise, The Star Wars saga, Star Trek, Braveheart, 2001 space odyssee, Batman movies, Dune, Rodriguez's movies ( From Dusk till Dawn, Machete), The Haunting (1963), La Nuit du Chasseur, The House on Haunted Hill (1959), Le prince des ténèbres, The Pitt and the Pendulum...
Mes musiques préférées
Nine Inch Nails, Carmina Burana, Rachmaninov, Cornemuse, Wagner, I love you but i've chosen darkness, The Doors, Sinatra, Pink Floyd, Leonard Cohen, The Sisters of Mercy, YMCK, Eagles of Death Metal, bandes originales de films (Danny Elfmann, John Williams, Michael Giacchino, Hans Zimmer, Philip Glass, Clint Mansell, Wojciech Kilar, Graeme Revell...), The Presets, Daemonia, The Bloody Beetroots, Janski Beeeats, Dalek, Machines of loving grace, Supertramp ...
Mes livres préférés
Terry Pratchett, Poppy Z. Brite, Shakespeare, Scott Westerfeld, Baudelaire, Maupassant, Walter Scott, William Blake, Fredric Brown. Le Journal de Bord du corsaire Plucket, Les chants de Maldoror du Comte de Lautréamont, Le Chat de Schrödinger de John R. Gribbin (et autres écrits sur la physique quantique), La Horde du Contrevent de Damasio, La Trilogie Martienne, La saga Dune de Herbert, Boris Vian, Kundera, Natsume Sôseki, Comic Books (Batman, X-men, Watchmen), Mangas et Manwas (Chonchu, Priest, le Roi des Ronces, Mpd Psycho)...